USINA DO GASÔMETRO
– where it has happen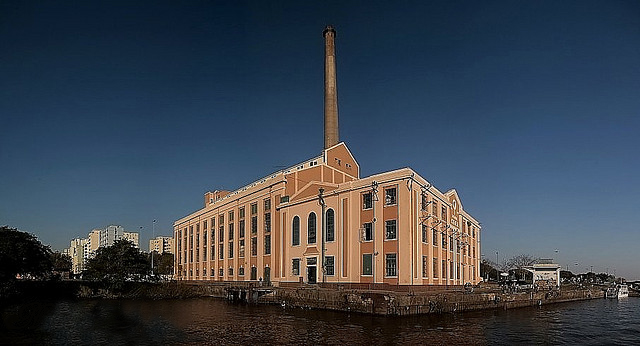 VIDEOS ABOUT DEMOCRACINE FESTIVAL


VIDEO ABOUT INTERNATIONAL OCCURRENCES PRE-2011


The exhibition took over the Usina do Gasometro Cultural Space at Porto Alegre – Brasil, a major city hall building. In a moments of change and urgency, art is where we find a possible language to express some of the most difficult issues. Proposing themes and approaches that would be too chaotic for any other type of expression.
It was an overview of revolutionary manifestations in Egypt and Tunisia features, through 2011 and 2012, that have the density of a mother wave of transformation with pacific and secular insurgency followed by other occurrences around the world.
---
// THE PROJECT WAS COMPOSED BY:

Contemporary art show:
_ Egyptian Venice Biannual Pavilion Ahmed Basiouny's "30 Days Running at the Place" video installation art piece.
_ Ganzeer's posters and graffiti intervention overview
_ "Tahrir" foto group exhibition about Egyptian revolution process (Cairo University partnership)
_ "True Defiance" group foto exhibition about Tunisian democratic project (in partnership with International Amnesty)
_ Aalam Wassef video art web interventions overview
_ Pop art expressions as Publications, graffiti and videos
_ Contextualization specialy made video about the major economical and political occurrences in the world since 2008 till 2012.
Cinema exhibition:
_ 8 hours film program about the arab spring and its cultural and new film creation context.
---